Step 1:
Visit
https://login.asolutions.co.jp/service/login.html
.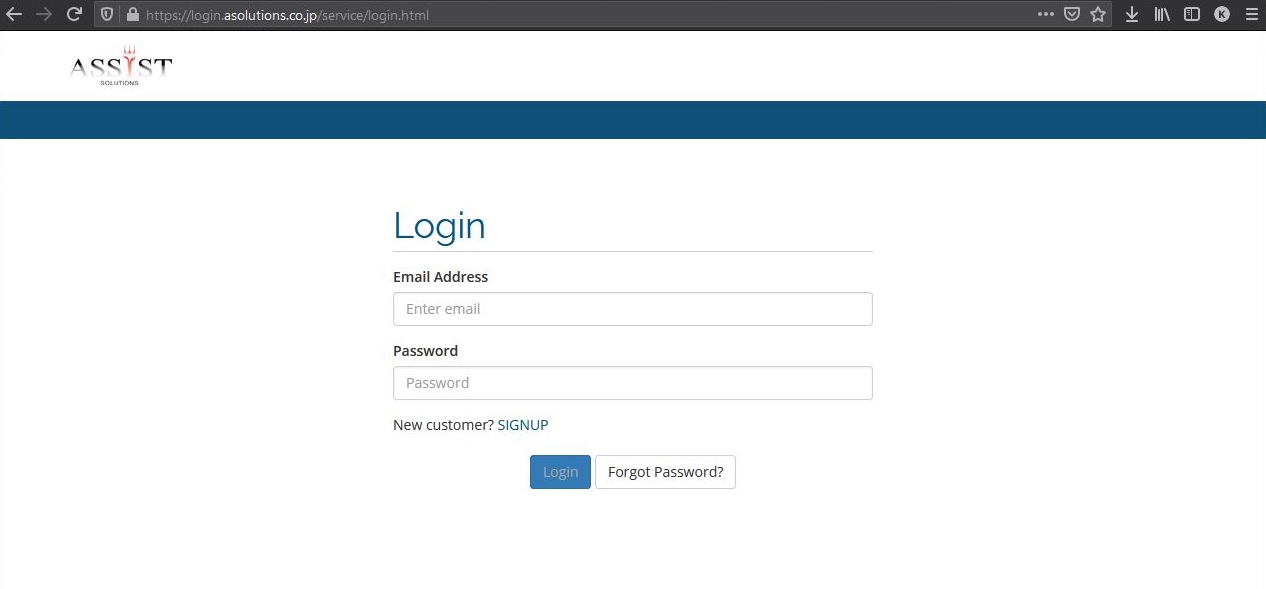 Proceed to SIGNUP to create a new account.
Step 2:
Enter all fields as appropriate, click SIGNUP.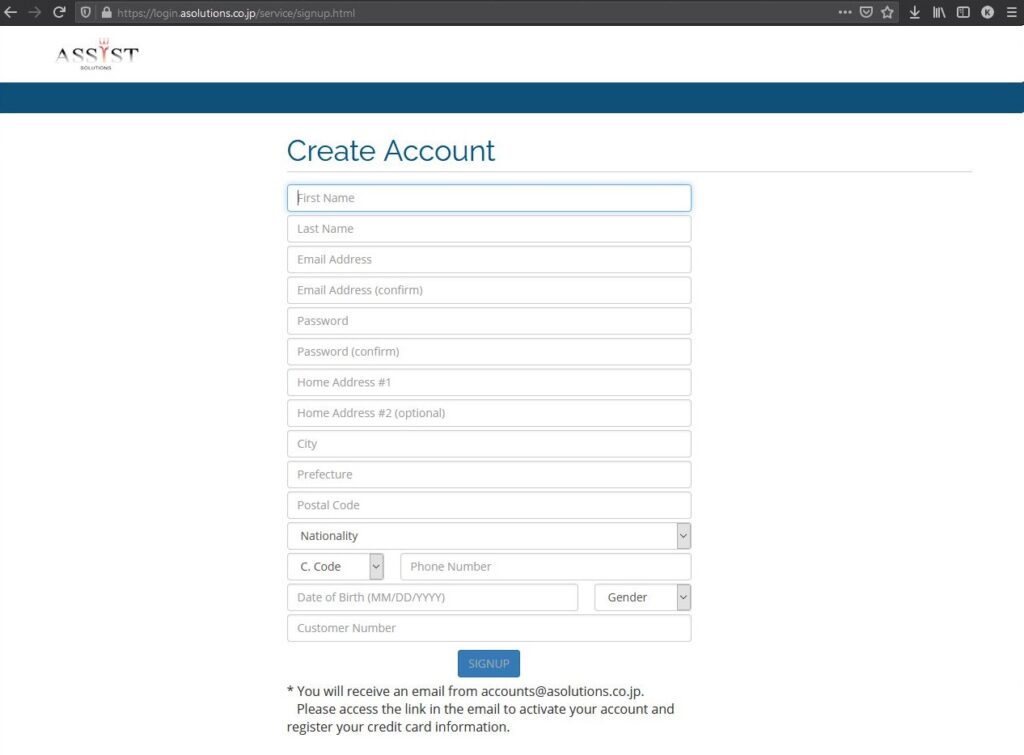 First Name

Enter Your first name

Last Name

Enter your last name

Email Address

Enter your Email address twice to confirm

Password

Create your own password – enter twice to confirm

Home Address #1 & #2, City, Prefecture, Postal Code

Put in your address in Japan where you wish to apply for the service at *Include name of building and room number (if applicable)

Nationality

Enter your nationality

C.Code, Phone Number

Enter your phone number(C.Code = Country code of your phone number. Japan = +81)

Date of Birth

Enter your birth date in MM/DD/YYYY format

Customer Number

Enter what Assist Solutions staff member provided
Step 3:
Check your email.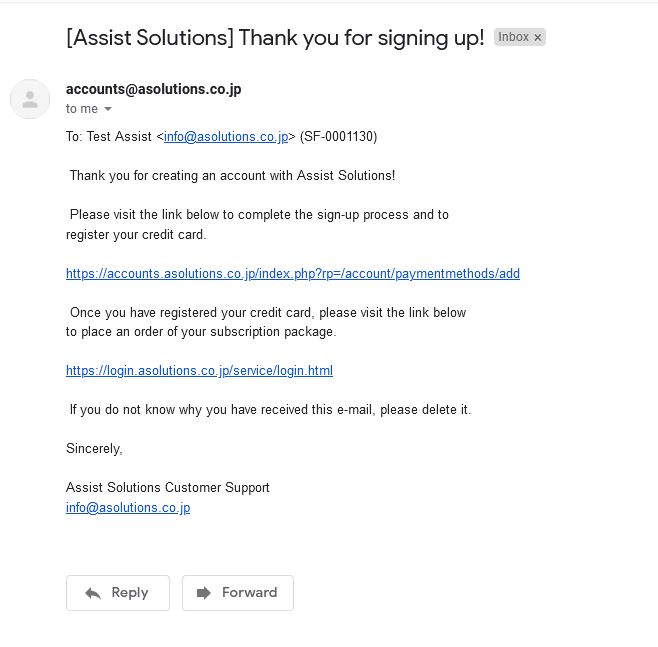 Visit the first link to add your credit card (
Step 4
). After adding your credit card, visit the second link to order (
Step 5
).
Step 4-1:
Login to the account you just created. Visit
https://accounts.asolutions.co.jp/index.php?rp=/account/paymentmethods/add
.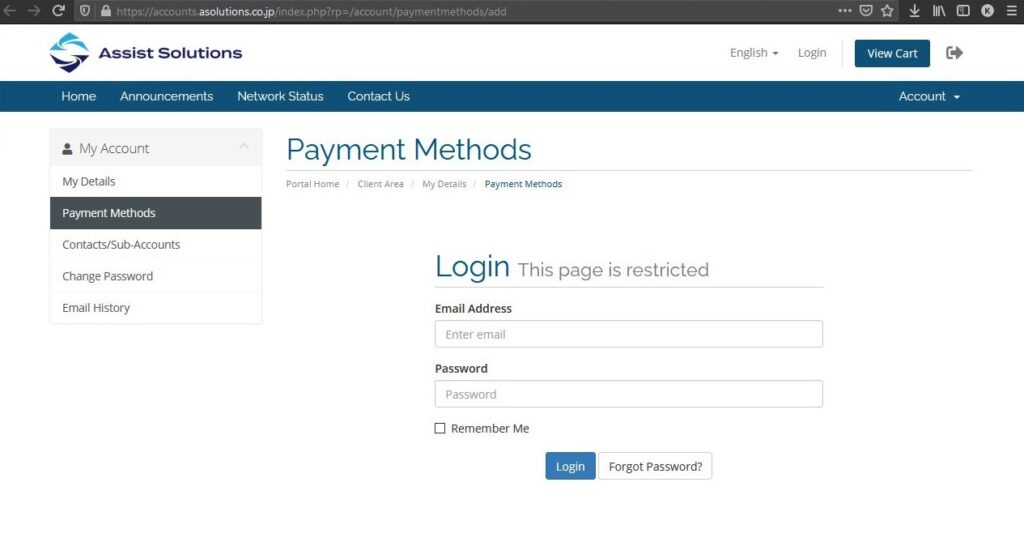 Step 4-2:
Add your credit card.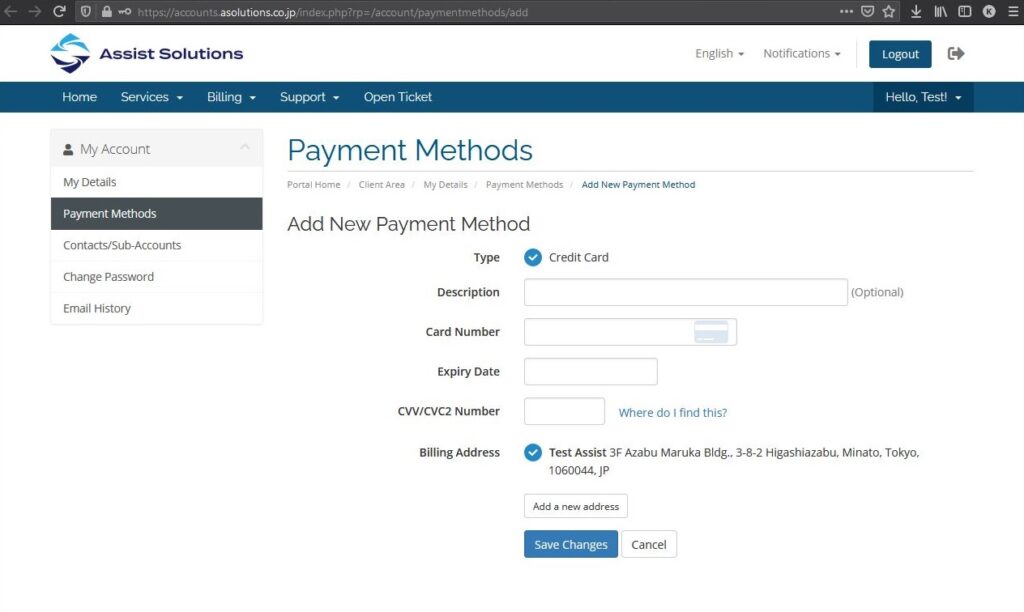 Tip: Billing address must match the address you entered in
Step 2
. Does not need to match the billing address of your credit card.
Step 5:
Order your services (Home internet, VPN, SIM). Visit
https://login.asolutions.co.jp/service/login.html
and login again using the account you created.

Your Customer Area is currently empty. Proceed to Add Service(s) to order your Home Internet, VPN, SIM. Tip: For details on each service please review our website and emails. Feel free to contact us if you have any questions.